It's not just renters insurance.
It's
the stuff you love
insurance.
Get a Quote
I can't afford cable, much less insurance.
How much are we talking?
You can protect your stuff for around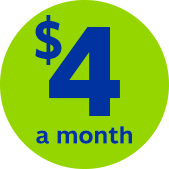 when bundled with an auto policy.
So what exactly is my stuff protected from?
Fire damage, water damage, and theft.
Whether you lose your stuff because of an oven fire, a water leak, or a burglary, an Allstate Renters Policy will help keep you covered.
Fire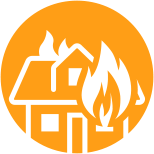 +
Fire
You're cooking dinner for friends and accidentally start a fire. At least you know any stuff that gets damaged will be covered by Allstate.
+
Water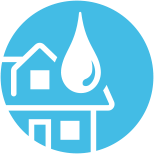 +
Water
A leaky roof? A burst pipe? An overflowing sink? It's all covered by renters insurance, so your stuff is always safe from water damage.
+
Theft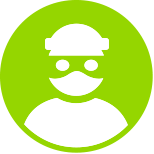 +
Theft
If a burglar breaks in and steals your TV, or your laptop gets taken at a bar, renters insurance will cover the loss. All your stuff is protected from theft, inside and outside your home.
+
Wait, so my landlord won't pay for my stuff?
Nope.
And neither will your roommate's renters policy.
When your personal items get damaged or stolen, it's on you to replace them. Unless you've got renters insurance. In that case, it's on us.
I don't even own a lot of stuff.
You probably have more stuff than you think.
Don't underestimate how much stuff you actually own. If you've got a laptop, you've probably got a smartphone. If you've got a guitar, you've probably got an amp. That's a lot of stuff that's worth protecting.
Electronics stuff
Everyday stuff
Musical stuff
Fun stuff
Home stuff
Weekend stuff
But my stuff's not worth very much.
You'd be surprised…
Even little things, like clothes, kitchenware, and linens, add up. In fact, the average renter owns $30,000 worth of stuff. Renters insurance helps protect your valuables, even if they don't seem that valuable.
What about the stuff I carry around?
Your stuff goes with you.
So should your coverage.
Whether your stuff gets stolen from your apartment or swiped on the train, wherever you go, your insurance coverage comes with you.
Whoa, that's great coverage.
Could it get any better?
Yes, there's even more protection where that came from.
Guest Medical

If someone's injured at your place, we'll cover their medical expenses.

Additional Living Expenses

If you can't stay at home, we'll pay for a hotel.

Liability Coverage

Pays for legal expenses in case you get sued for an injury at your home.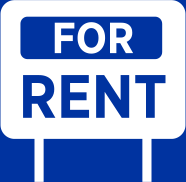 We know, but we promise this will be quick and easy. Just give us a few minutes, and we'll get you a quote.